Quality Renovation replaced all the siding, roofs, and gutters on a 200 unit property. Throughout the project Andy and his team were extremely accommodating and communication was always open… issues were at a minimum. We are thankful for their work.
While working with installing and fixing residential exteriors are not easy at all, repairing and installing commercial building can become a real challenge. WHY? Because of difficulties in…
Isolating a company with well-established Project Management skills
Finding qualified installers
Estimating deliverables and costs
…that's just to name a few.
Quality Commercial Exterior Repair and Replacement
At Quality Renovations LLC we use a combination of the modern technology available & decades of experience to make sure that we are estimating jobs accurateley. Not only from a cost standpoint but a material standpoint as well to make sure that there are no unforeseen costs or material deficits that could cause painful time delays. Measure twice, cut once!
We take planning and safety very seriously. From equipment, installers, materials and staging, we minimize our impact to the normal flow of things while making sure not only the occupants of the building are 100% safe at all times but our employees as well. Our team of experienced project managers know exactly what it takes to get the job done and done right, every time.
From simple roofing and siding repairs on commercial structures to residential complexes with 1000's of squares of material. We have top quality installers that work together as a team to complete these massive undertaking in a timely fashion. You have a deadline to meet? We are your best bet to get the job done on time and on budget with hundreds of skilled installers that have been working under the same management for years!
Commercial roofs can be complex and high maintenance.
If the flat roof on your commercial property requires maintenance or replacement you need a contractor that is qualified to carry out large roofing jobs. There are plenty of qualified contractors that can handle residential jobs but just don't have experience with commercial properties. Quality Renovation is a company that has extensive experience with commercial roofs and can offer a variety of roofing options.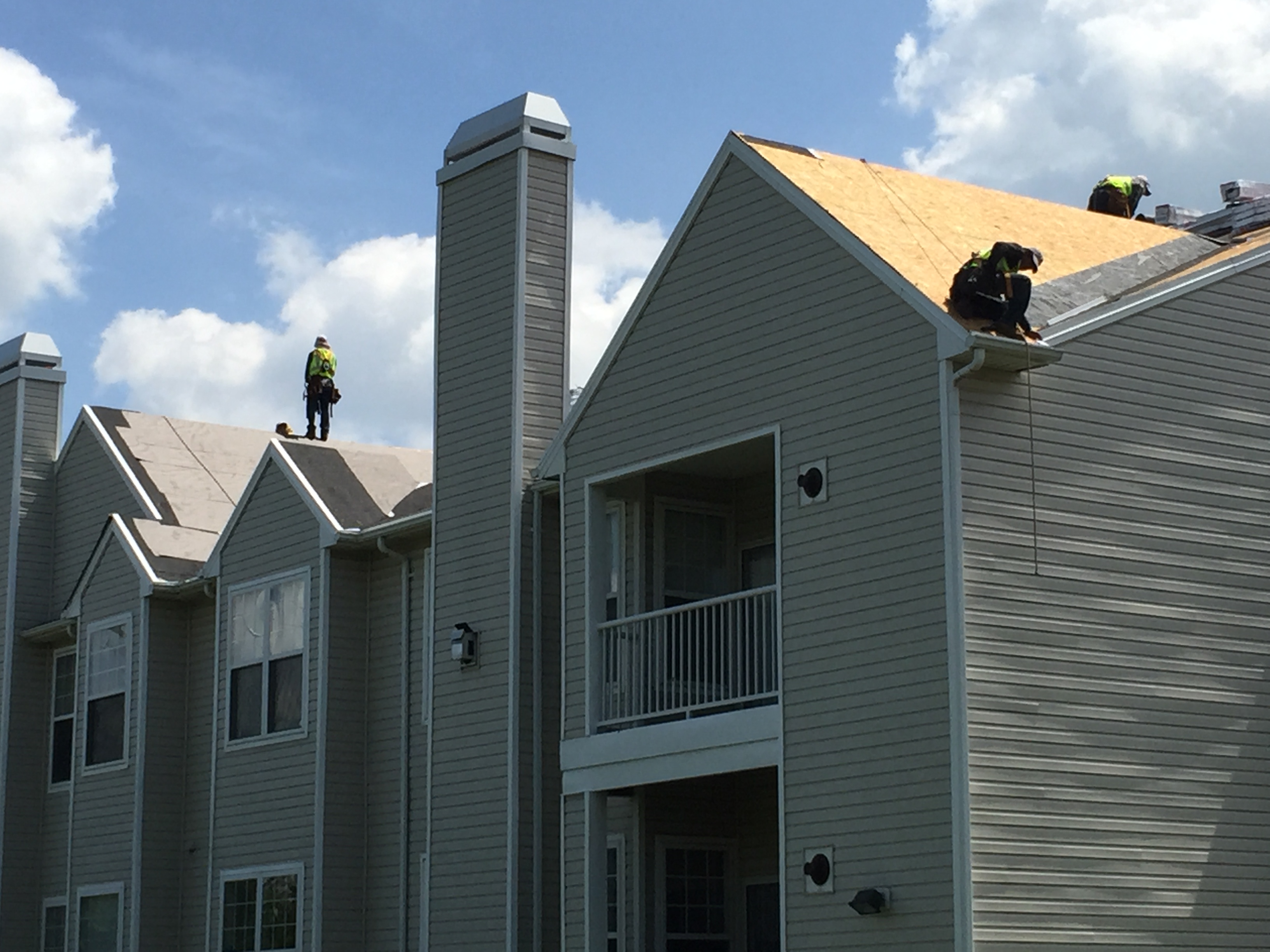 If this has happened to your commercial or residential building, call us for a timely help right away!
Call us . . .
VA
703-606-9767
MD
301-247-7341